Dating today is not what it was just a few decades ago. Blended families are common today, where they were barely ever even heard of before. It is not uncommon for a man to meet a single mother and fall in love. Because dating has changed over the past few decades, the rules have changed as well. If you have met a single mother and you are interested in dating her, there are a few rules that you should follow if you hope to make the relationship work. These rules will also keep the mother and her child from being hurt by you. If you follow this relationship advice for men, there is a good chance that your relationship with a woman with children will work out.
#1 Be Honest
If you are simply looking for a fling, it is important to let the mother know. She has enough to worry about with raising her child on her own. She doesn't need to be worried about being with a man who is just trying to trick her into bed. There are plenty of women out there to have a fling with. If the mom isn't interested in something casual, chances are you will find another woman who is.
#2 Be Honest with Her Kids
It is important that you are honest with her kids as well. Children can spot a fake person much faster than adults can. They are very perceptive that way. It is nice to show some genuine interest. Just don't take it too far just to please their mother. If you are genuine, the children will often reciprocate.
#3 Be Romantic
One of the best things that you can do for a single mom is to be romantic. Chances are her days consist of work, cooking, cleaning and carpool. A little bit of romance can go a long way. You don't need to do anything extravagant, like whisk her off to Paris. Something simple like sending a sweet text to let her know that you are thinking of her, or sending flowers to her work can go a long way.
#4 Be Flexible
When you are dating a single mother, it is important to be flexible. She has a great deal on her plate, and things can pop up without any notice. If you have a date planned and her child gets sick, you should understand that the date will be called off. Also, it is not always easy for many women to get a babysitter. You should understand this, and don't get angry if she can't get out as often as you would like her to.
#5 Understand Her Priorities
A woman with children has many things going on in her life at once. Because of this, she has many priorities, and these priorities can shift depending on the day. There could be a day that her children are her first priority, a day that her job is, and a day that you are. It is a good idea to keep the lines of communication open so you know where you stand.
#6 Expect to Be Involved with Her Children
After you have been dating for a while, you will have to become involved with her children. If you don't want to be involved with children, you should avoid dating a single mother. Being involved with her children doesn't require you to be a father to them. Her kids already have a father. All you need to worry about is being their friend.
#8 Expect to Have "The Talk" Early On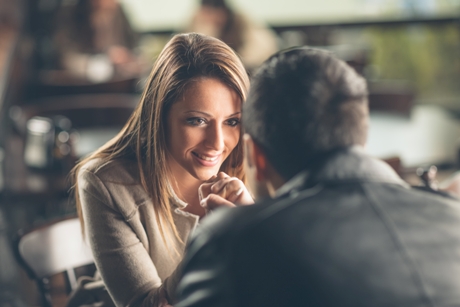 Most single mothers don't have time to waste on someone who does not want the same thing that they do. Because of this, she will want to have the talk about your future early. Don't get freaked out and scared off by her wanting to have this conversation so early. She is simply trying to protect herself and her children.
Being in any relationship is a lot of work. Being in a relationship with a single mother can be even more work. If you need relationship help, the professionals at Depression & Relationship Counselling can help. They can provide relationship advice for men if you are having trouble navigating your relationship. They also provide relationship help for couples who need some advice on how to take the relationship from O.K to fantastic!