Every marriage takes work. Sometimes when we fall in love we make the mistake of thinking it's going to be one long honeymoon. Relationships can be difficult, but if we invest our time and energy into a partnership, It can be enjoyable and a source of strength for many years.
Perhaps a change of perspective is in order. Have you both forgotten that you were individuals with hopes, dreams, and desires before you got together? Maybe there are activities your spouse enjoys that you don't. There can be compromise that allows both of you to be yourselves, without experiencing the frustration that comes with thinking you can change someone.
Sometimes "old married couples" start to get bored with the everyday routine. This is natural, but changeable. Start by planning a regular date night. It doesn't have to be anything special, something simple will do. Try to avoid putting pressure on yourselves to do something elaborate. Arrange to meet each other for lunch, close to your jobs, or pick a new place for dinner. Try to schedule a day off to enjoy time together.
If one of you wants to do an activity the other doesn't particularly enjoy, let them go with a buddy, then you make sure to go do what you like with your own friend. There is no reason to give up doing what either of you like, provided it doesn't hurt anyone. If both of you have "me time," coming back together is easier and you have new things to talk about.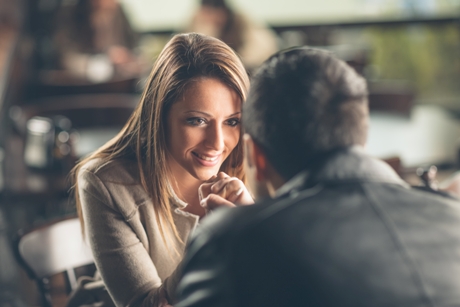 Another idea is to find something that you both love, so that you can appreciate each other's company while doing it. Perhaps there's a new fad, food, or adventure you'd both like to try. Take that itch to try something new and make it an opportunity to bond and become closer.
If your marriage or partnership needs help, call Depression and Relationship Counselling Services for caring, understanding assistance: (519) 253-1519. You did not invest yourselves in a marriage to let it fall apart, you wanted long term. Remember why you fell in love in the first place, and find new ways to love and support each other.